Beijing Smile Feed attending the Aviana Kenya Expo 2015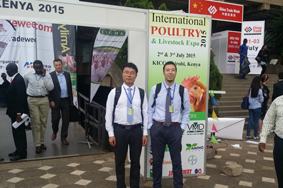 Aviana Kenya 2015 International Poultry & livestock Expo in KICC
To be a new engine of the world economic development, Africa markets are now payed more and more attention by the international investment and business. Beijing Smile Feed, which is now realizing the globalization developing plan, is willing to introduce our innovative products and service to Africa market. We attend the Aviana Kenya Expo 2015 at 2-3 July in Nairobi.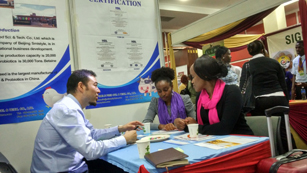 Visitors at our booth

Aviana Kenya Expo 2015 is a Gateway to most of the Companies and open Investment opportunities. With over 80 International exhibitors from 20 different African, European, Middle East and Asian countries, this expo will not only provide a platform to exhibit innovative technologies and identify distribution channels in Africa region.